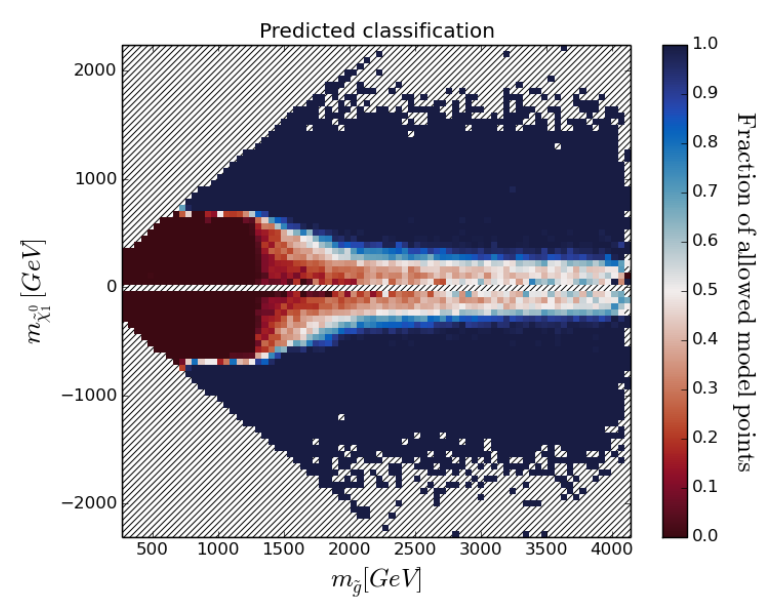 The BSM-AI project: SUSY-AI - Generalizing LHC limits on Supersymmetry with Machine Learning
The first use of a machine learning algorithm to accelerate and generalise high-dimensional exclusion limits. We used a RandomForest algorithm to encode both 8TeV and 13TeV ATLAS exclusion limits in a 19-dimensional supersymmetric model. Where a conventional exclusion determination could take up to hours, the trained algorithm is able to do this for any model point within a fraction of a second.
The trained algorithm is called SUSY-AI. It can be downloaded from http://www.susy-ai.org , where also an online version is available.
SPOT: Open Source framework for scientific data repository and interactive visualization
Research in high energy physics more often than not implies working with high-dimensional parameter spaces. The Netherlands eScience Center developed an open-source tool to visualise together with us that is able to make the visualisation of high-dimensional parameter spaces as easy as drag-and-dropping elements in a website. Visualisations are linked and can be shared with fellow researchers.
An online prototype is available at http://www.idarksurvey.com/ .