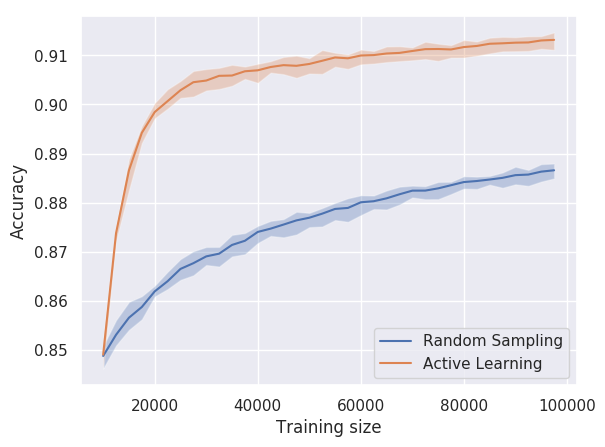 Constraining the Parameters of High-Dimensional Models with Active Learning
Sampling high dimensional parameter spaces can take a long amount of time. However, if your goal is to find e.g. a boundary in this space, not every part of this parameter space is equally interesting. Typically you are more interested in the region close to the boundary than far away from it. Using machine learning it is possible to spend as little time on the uninteresting part. This technique is called active learning. In this work we show the application of it in the exploration of model spaces and show that it can speed up our searches.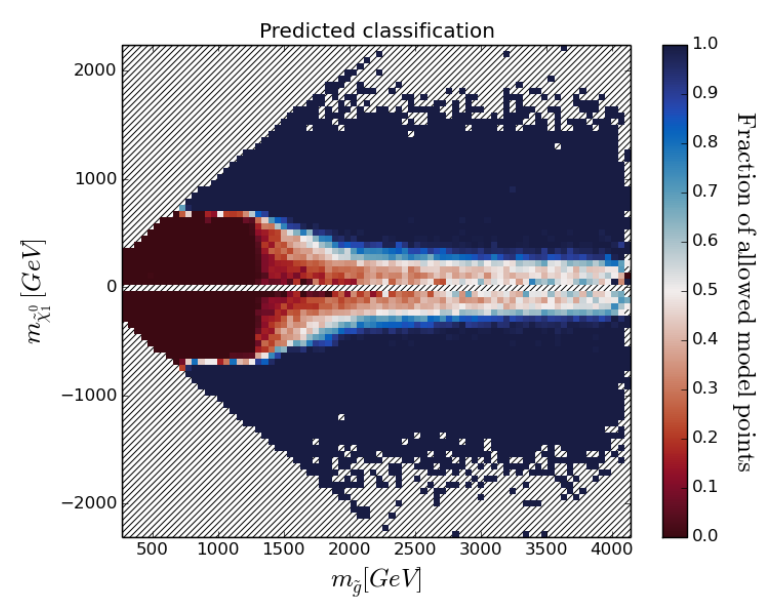 The BSM-AI project: SUSY-AI - Generalizing LHC limits on Supersymmetry with Machine Learning
The first use of a machine learning algorithm to accelerate and generalise high-dimensional exclusion limits. We used a RandomForest algorithm to encode both 8TeV and 13TeV ATLAS exclusion limits in a 19-dimensional supersymmetric model. Where a conventional exclusion determination could take up to hours, the trained algorithm is able to do this for any model point within a fraction of a second.
The trained algorithm is called SUSY-AI. It can be downloaded from http://www.susy-ai.org , where also an online version is available.
SPOT: Open Source framework for scientific data repository and interactive visualization
Research in high energy physics more often than not implies working with high-dimensional parameter spaces. The Netherlands eScience Center developed an open-source tool to visualise together with us that is able to make the visualisation of high-dimensional parameter spaces as easy as drag-and-dropping elements in a website. Visualisations are linked and can be shared with fellow researchers.
An online prototype is available at http://www.idarksurvey.com/ .